Parent Ambassadors
Our parents love SHAS and they want to share that love with you! If you are a prospective family looking for more information, seeking answers to your questions, or you are looking to learn more about what makes SHAS special, please feel free to contact our parents directly because they know us best!
PLEASE MEET OUR PARENT AMBASSADORS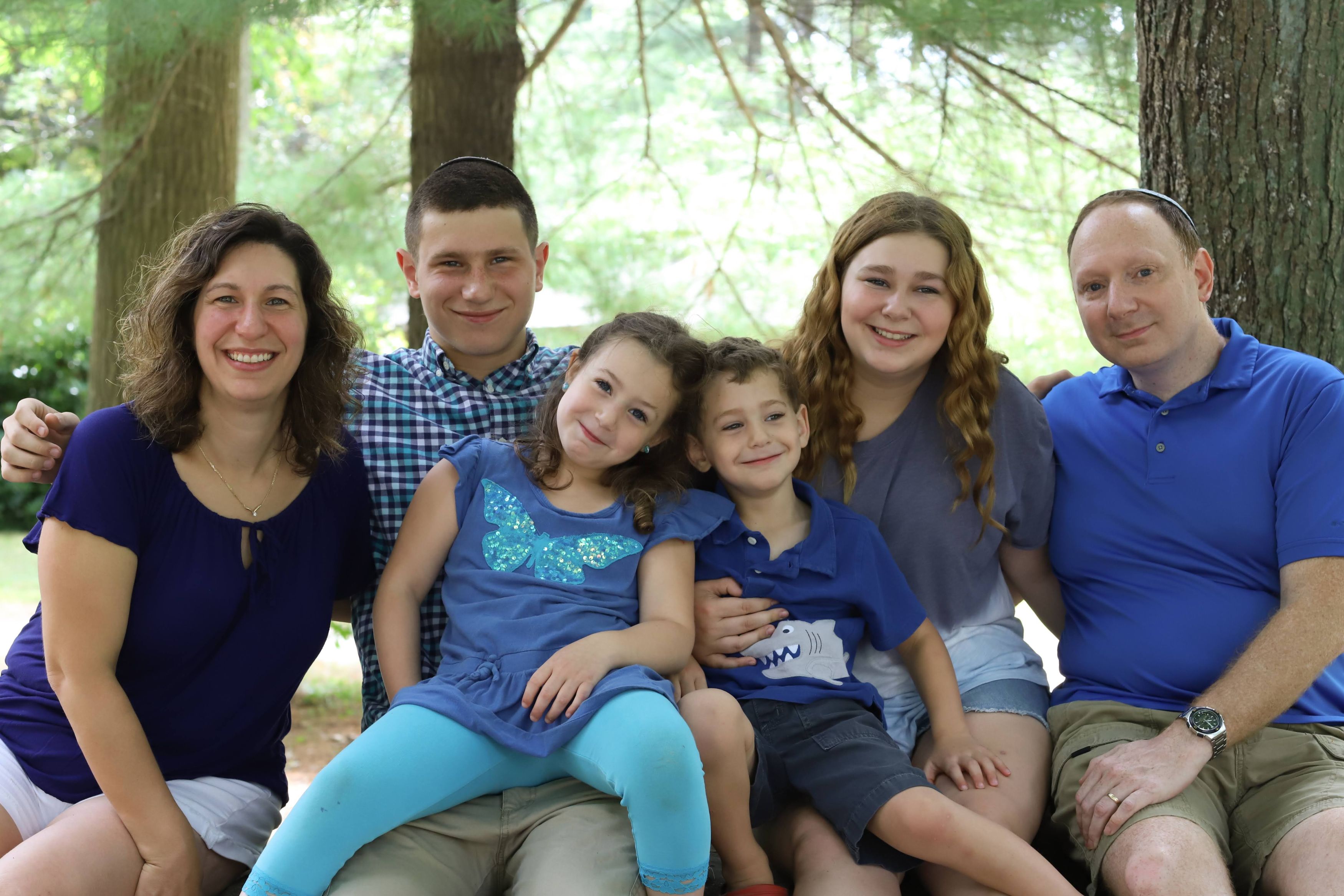 Dina and Aaron Saks and their children Noah (Kindergarten), Julia (Grade 3), Ella (SHAS Class '17), Josh (SHAS Class '16)
We chose SHAS initially because it was the school in the town we were moving to and we are believers in supporting the community school. We had moved at the end of the summer 2007 (the day before school started) so it was certainly a leap of faith. But what has transpired for us over the years is a loving place where we want to be. A place where our children can try new things, make mistakes, be themselves, learn, and grow. We have watched our older children go through the entire program, graduate, and develop a life beyond. We are proud to call ourselves SHAS parents and although our family is now involved in other schools, SHAS is the only place we have been able to call home.
Contact Saks Family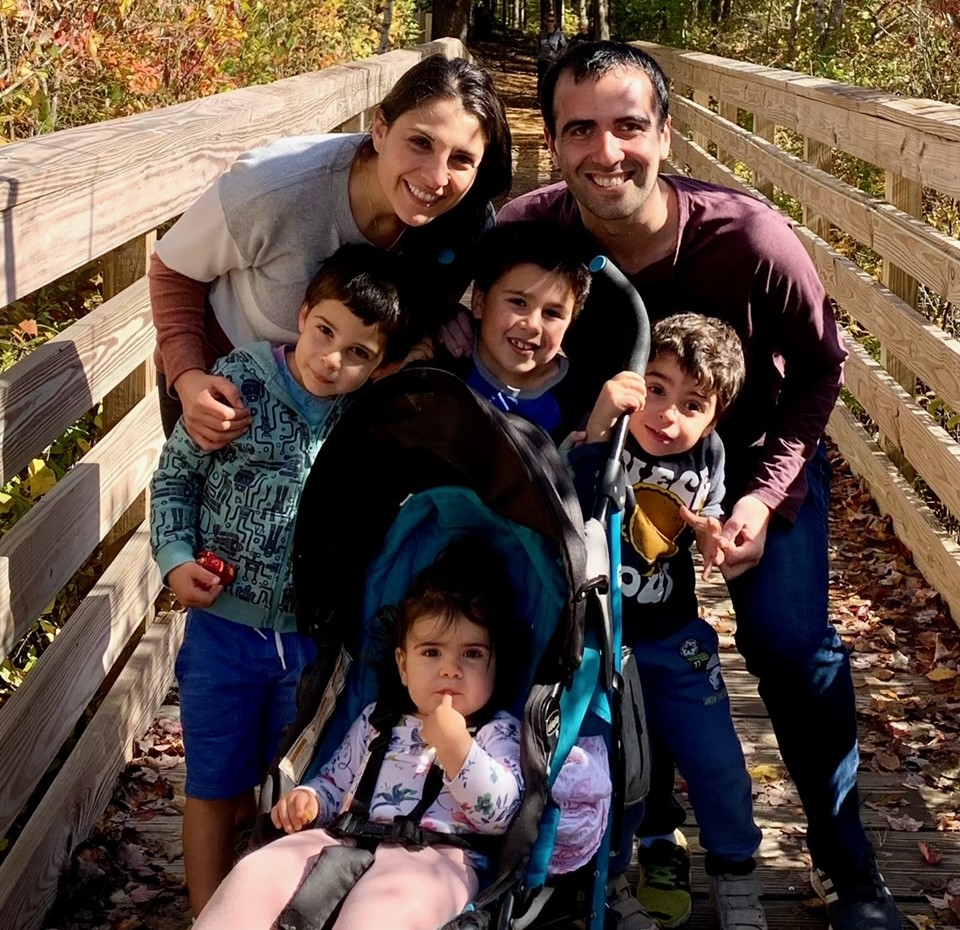 Sharona and Elie Sternberg and their children Alex (Grade 3), Sam (Grade 1), Liam (PreK), Juliana (future SHAS student)
Elie is a neurologist and Sharona is an IP lawyer. Elie hails from Buffalo and Sharona from Toronto (by way of Denver), but have been in the Boston/New England area for a long time. Though we are super busy and don't have family close by, we are so blessed to be so integrated into the SHAS and Sharon Jewish community generally, and truly feel like we can count on any other parent to pitch in when we need.
We chose SHAS because we were thrilled to have a local day school with such a stellar reputation and a warm and nurturing atmosphere. It's hard to pick just one thing we love about SHAS-- but it has to be the people! The leadership, teachers, support staff, children and families are so welcoming, open-hearted, and devoted to the school and community. We have continually been impressed with the balance of fostering a sense of tradition while still being forward-thinking and innovative.
We love sitting down to dinner and listening to our kids tell us about their days at school and they recount their best moments of the day (we have to limit it to a top three each!). Some particular highlights are Alex leading our Pesach Seder with his Hagaddah he made in First Grade, hearing the music and dances our kids learn with Morah Elah, and teaching us the games they play with Coach Dave.
Contact Sternberg Family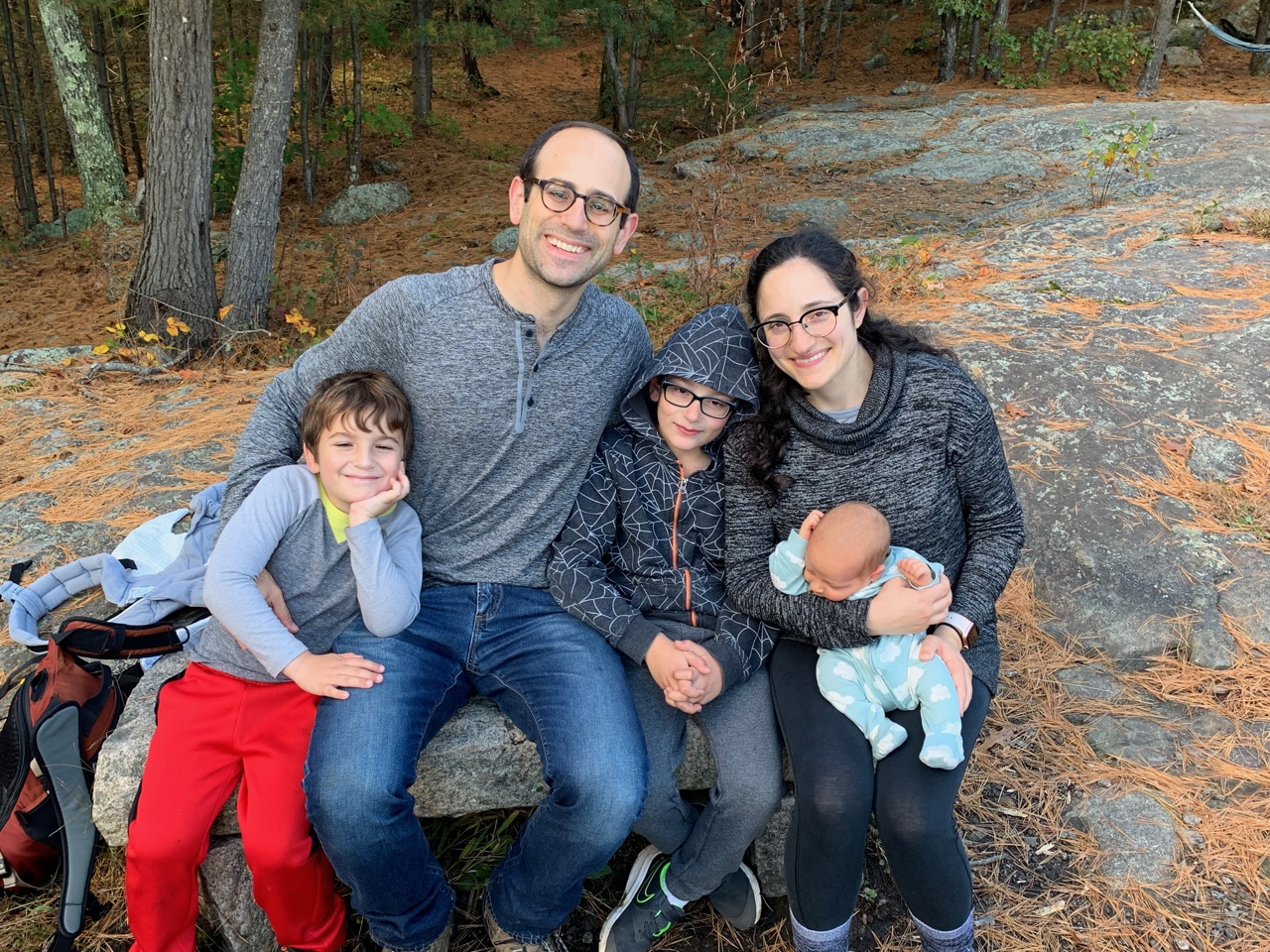 Kim and Daniel Stein and their children Oren (Grade 5), Erez (Grade 2) and Eyal (future SHAS student)
Kim hails originally from Israel and while Daniel grew up in Sharon, the Steins joined the SHAS community as a family in 2017. Both work in the field of medicine and love living in an area where they can enjoy the outdoors and take advantage of the many hiking trails. The Steins chose SHAS for its loving educational environment that focuses on emotional as well as academic development and for the community it builds for their family. In addition, SHAS continuously helps their students to find their love of Judaism.
Contact Stein Family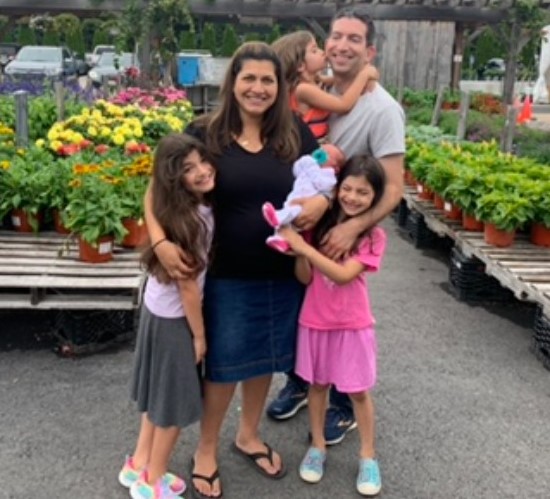 Dahlia and Yoni Weinberg and their children Yardena (Grade 4), Merav (Grade 2), Ayelet (PreK) and Aviva (future SHAS student)
Yoni grew up in Sharon and Dahlia hails from Silver Spring, MD and joined the SHAS community in 2015 as a family. It was important to us to support our local day school and could not be happier with the result. Our children receive a strong Judaic and secular education in an environment that is warm, loving and really knows them. We LOVE SHAS and our girls LOVE going to school every day. There are so many memorable moments at SHAS; Siddur parties, Chanukah songs, Chumash party... But a true highlight and example of how amazing our community is and how much we support each other was the staff appreciation parade at the end of last year. Last minute, we sent out a quick text to our parent chat and everyone showed up with signs cheering and clapping for the teachers/staff for getting us through such a crazy year. It was amazing!!
Contact Weinberg Family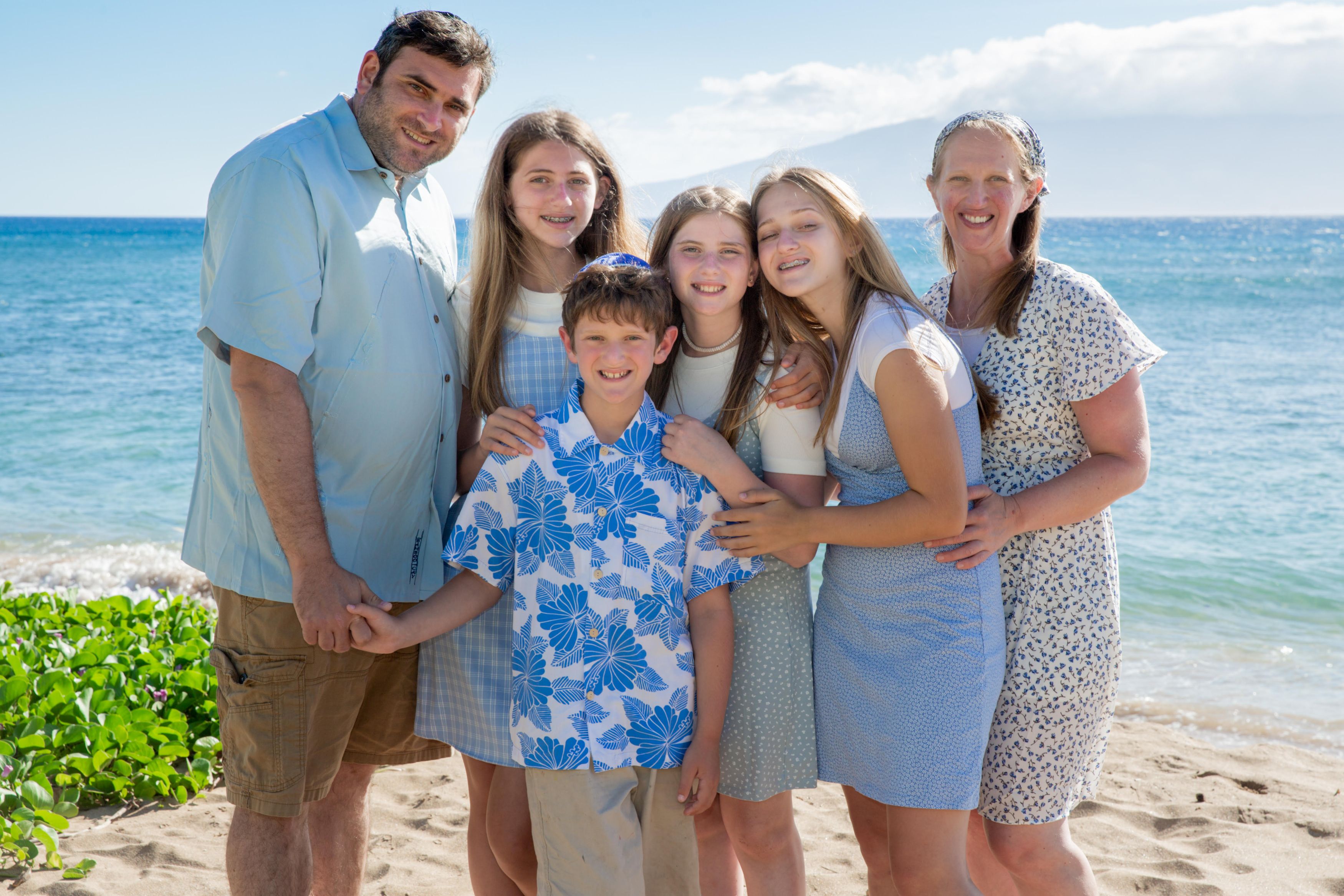 Lisa and Zamir Klinger and their children: Leora - SHAS Class '17, Tova -SHAS Class '19, Dalia SHAS Class '21, Eitan - (Grade 5)
Lisa and Zamir's relationship with SHAS began even before they had children, as Lisa was a special education teacher beginning in 2005. Based on Lisa's "insider" knowledge, they knew that when their oldest was ready for school in 2011, that SHAS would be a perfect school for them. With three SHAS graduates and a current student, they have experienced many years of how well teachers know their students and how they will do anything to help each of their students succeed. They love how excited their kids get around the time of Maccabiya as they prepare their swag, songs and posters. Both shared their knowledge and expertise with the school and the community, sitting on various committees and holding multiple board positions. When not working, volunteering or chauffeuring their children, they enjoy travelling, playing with their two dogs and being outdoors.
Contact Klinger Family