Did you know that many companies have gift matching programs that will match your gift to Striar Hebrew Academy, dollar for dollar?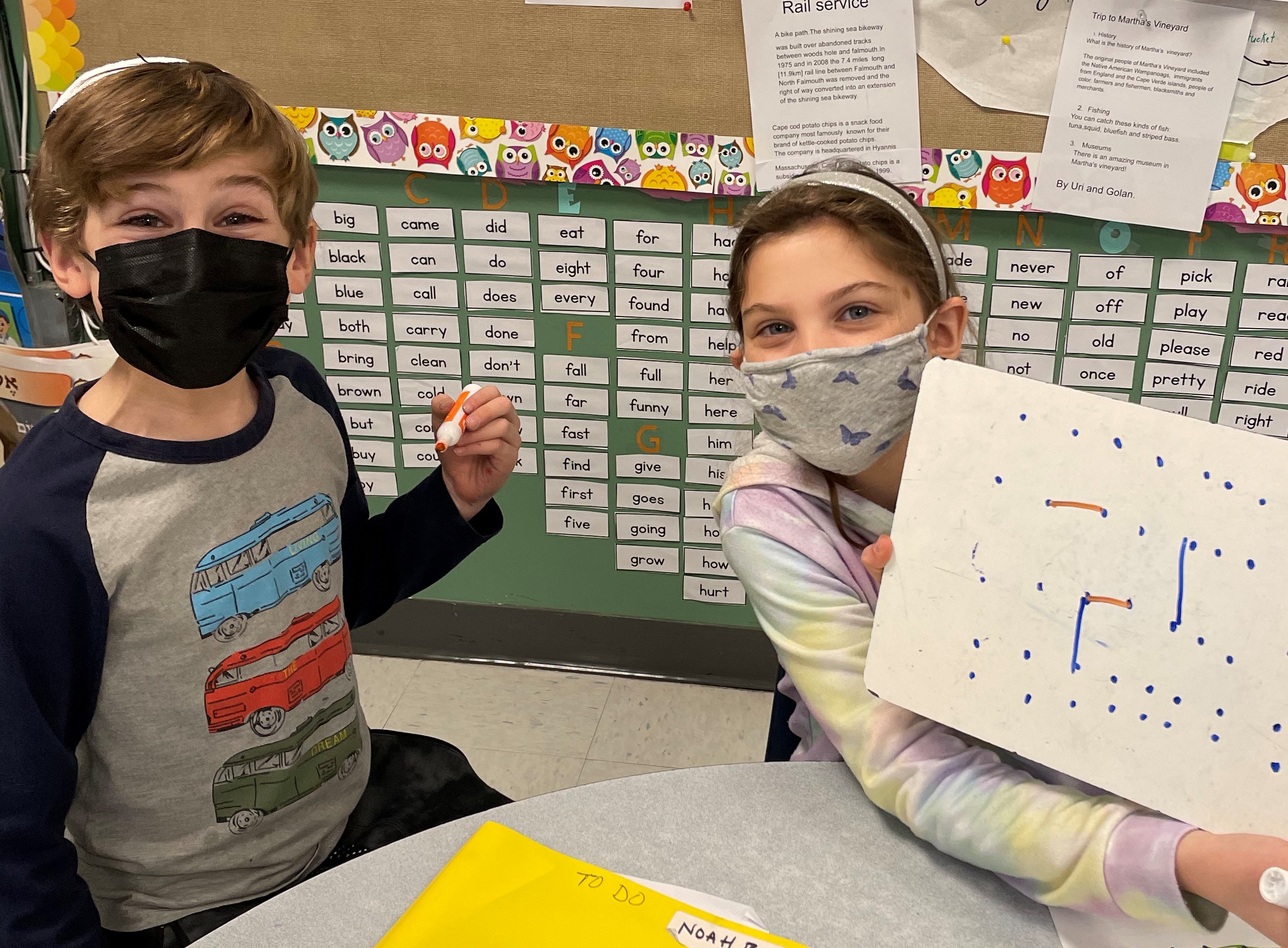 Eligible gifts may include monthly payroll deductions as well as annual commitments-and it's a great way to maximize your personal contribution to Striar Hebrew Academy while enhancing its impact. By taking advantage of your company's matching gift benefit, you can help Striar Hebrew Academy provide an outstanding academic program in both general and Judaic studies.
To find out if your company has a matching gift program, contact your Human Resources department. Each company has its own guidelines for employees, spouses, retirees, and widows/widowers. Most corporate procedures are very simple:
Request a Matching Gift form from your company.
Complete and submit the form to Striar Hebrew Academy's Office of Development along with your gift.
Striar Hebrew Academy will verify the completed form and return it to the company.
The company issues a matching gift contribution to our school.
To find out more about matching gifts for Striar Hebrew Academy, please contact Ami Blaszkowsky, Director of Admissions & Community Engagement, at 781-784-8724 or at development@striarhebrew.org.
Completed forms can be sent with your personal gift to: Striar Hebrew Academy, 100 Ames Street, Sharon, MA 02067.
The following list includes just some of the many companies that have Matching Gifts programs. Ask your employer today to see if they will match your Striar Hebrew Academy Annual Fund gift to maximize the impact of your support!
3 Com Corp.
Adams Harkness & Hill
Aetna Inc.
Altria Group Inc.
American Express Co.
American International
Amgen Inc.
Analog Devices Inc.
Anchor/Russell Capital Advisors Inc.
Apogent Technologies
AT&T

Bank of America Corp.
The Baupost Group
The Boston Globe

Cadence Design
C.R. Bard, Inc.
ChevronTexaco Corp.
CIGNA Corp.
Circuit City Stores Inc.
Citigroup
Citizens Financial
Compaq Computer
Computer Associates
Corning Inc.

David L. Babson & Co.
Deutsche Bank Americas
Dominion
DST Systems, Inc.
Duke Energy

Eastern Bank
John Hancock
Johnson & Johnson
J.P. Morgan Chase
Lexmark International
LoJack Corporation

Manulife Financial
MA Electric
MA Financial Services
MA Mutual Life Ins.
May Department Stores
McGraw-Hill Cos.
Mellon Financial Corp.
Merrill Lynch & Co. Inc.
Microsoft Corp.
Millipore Corp.
Modus Media International, Inc.
Monsanto Co.
Morgan-Worcester, Inc.

National Grid Cos.
Natural MicroSystems
New Balance
NE Business Service
New York Times Co.
NSTAR

Old Mutual Asset Man.
Oracle Corp.

Palmer & Dodge LLP
Pioneer Investments
Pitney Bowes Inc.
PNC Financial Services
Polaroid Corp.
PPG Industries Inc.
Prudential Financial

Reebok International,
Reuters America Inc.
Rockwell Automation

Saint-Gobain Corp.
SBC Communications
Sprint Corp.
Stanley Works
Stride Rite Corporation
Sun Life Assurance Co.
Sun Microsystems Inc.
Symantec Corporation

Tenet Healthcare Corp.
Tenneco Business
Texas Instruments Inc.
Textron Inc.
Time Warner Inc.

United Technologies
United Parcel Service

Verizon Corp.

Wachovia Foundation
Waters Corporation
Wellington Man.